BS in Exercise Science from UNCW
ACE® Certified Personal Trainer
ACE® Senior Fitness Specialist
ACE® Mind Body Agility Training
ACE® Designing Sports Conditioning Workouts for Group Fitness Classes
ACE® Anarobic Power Training Effective H.I.I.T. and Steady State Training Using the ACE® IFT Model
ACE® Fitness Nutrition Specialist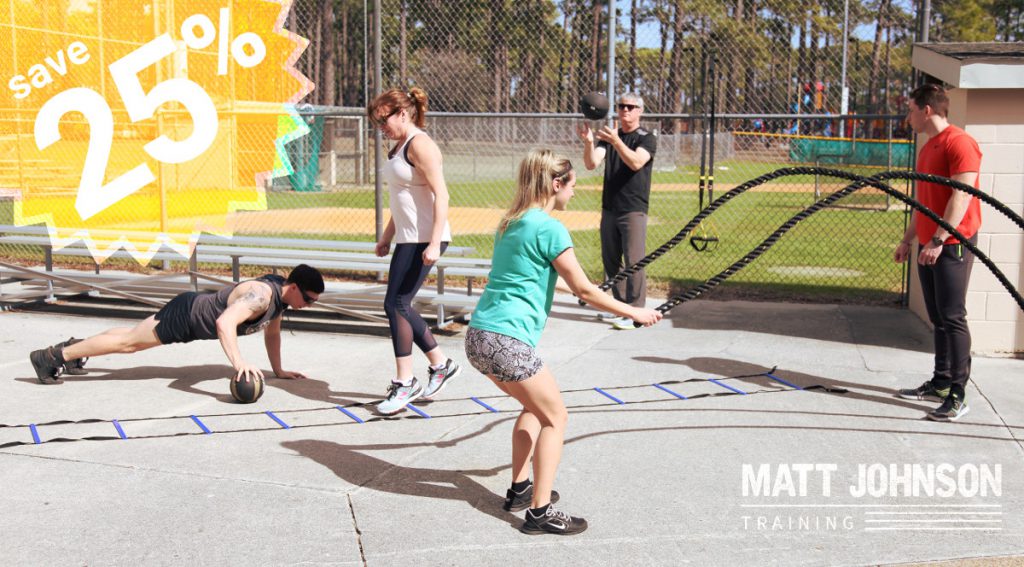 A Message From Matt Johnson
Thank you for visiting. My name is Matt Johnson. My fitness journey started about 20 years ago as a developing multiple-sport athlete. At the time, I played for fun not knowing that it would lead me to where I am today. Although sports still play a very large role in my life today I still have to stay physically active outside of them to enjoy them and stay competitive. I hold a BS in Exercise Science, ACE certified personal trainer, and hold other fitness related certifications. I am dedicated to helping others begin their fitness journey with a positive and enjoyable interaction.
– Matt Johnson
Types Of Personal Training Programs
Weight Loss
Wanting to lose some weight from the past holidays, have a wedding to go to, high school reunion, or just want to take control of your body? Then now is the time to burn those extra calories that have been stored away and become the new you.
Muscular Strength
Want to become stronger and build lean muscle? All it takes is some time and effort to have a stronger and more tone body. Contact me now and start your journey to build the body you've always wanted, plus enjoy the confidence that comes with it!
Plyometric Training
Do you play sports or enjoy activities that require you to get moving quickly? Then plyometric training is a good place to start. This fun and high energy body movement style of exercise helps with being explosive, shifting your body weight, and increasing speed. Find out more with a free consultation.
(HIIT) Training
High intensity interval training (HIIT) have you heard of it before? This type of exercise is a high paced intense type of workout that burns calories at an insane rate. It is great for burning off fat from those stubborn areas that daily routines miss. This type of exercise incorporates full body movements to light resistance exercises. If you like a workout that truly challenges you, this one is for you!
Core Strength
Aiming for a six pack? Start here with some core strengthening and build a midsection that is functional and reliable. Reveal your core potential today!
Functional Training
This type of training is a spin off of other types of exercises brought to you in a more sensible and functional way. Functional movements are the most important types of movements in everyday life. A functional movement exercise is based off of a movement that would closely mimic an action in everyday life such as; performing a lunge for walking or bicep curls for picking up a bag of groceries. Come and see what type of functional training is available and start exercising in a more functional way!
ONE-on-ONE
Our 1-on-1 Personal Training is the tried and true method for succeeding in achieving your health, physical fitness, and lifestyle goals.
Start with a free consultation. Schedule now.
Get a fitness assessment.
Choose from the following packages:

3 Months of Training Save 20%
6 Months of Training Save 25%
Individual sessions available upon request.
Group HIIT Training
Our unique approach to HIIT Training will have you breaking through platueas in a fun, physique-changing fat burning workout.
We offer both HIIT Group Training as well as personalized HIIT workout prescriptions. Our HIIT sessions are unique, fun, challenging, and we offer solutions meant specifically for your body. Call today to learn more.
Senior Specialization
Health & wellness are achievable throughout a lifetime. Stay healthy, strong, and happy in a professional and fun environment. Call Matt today to schedule your free consultation. Experience a trainer that understands your aches and knows what to do in order to improve your agility and strength.