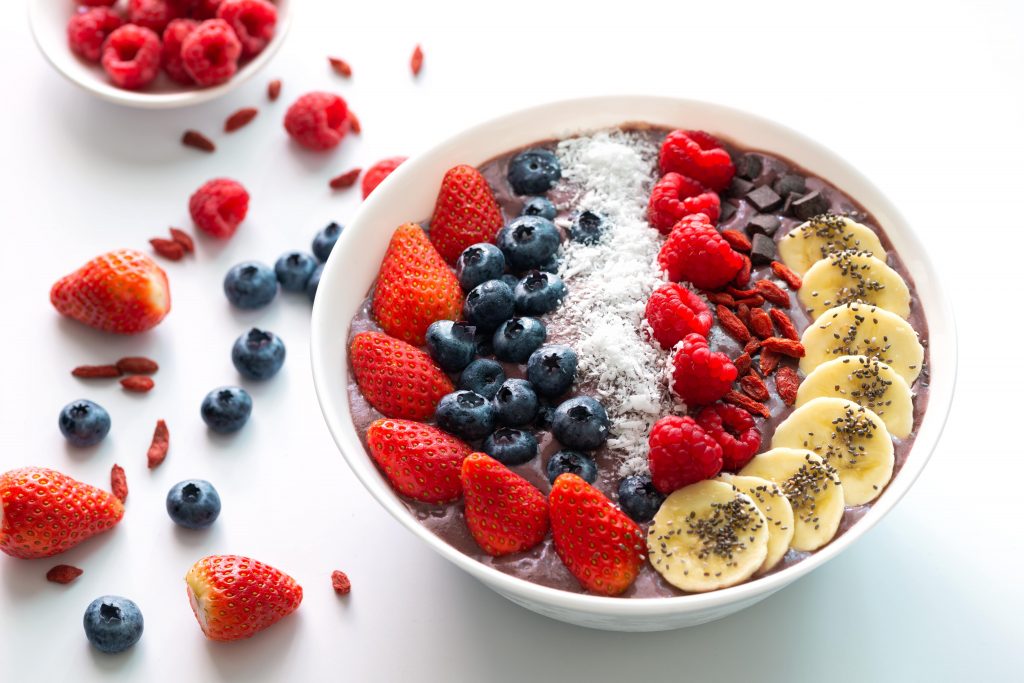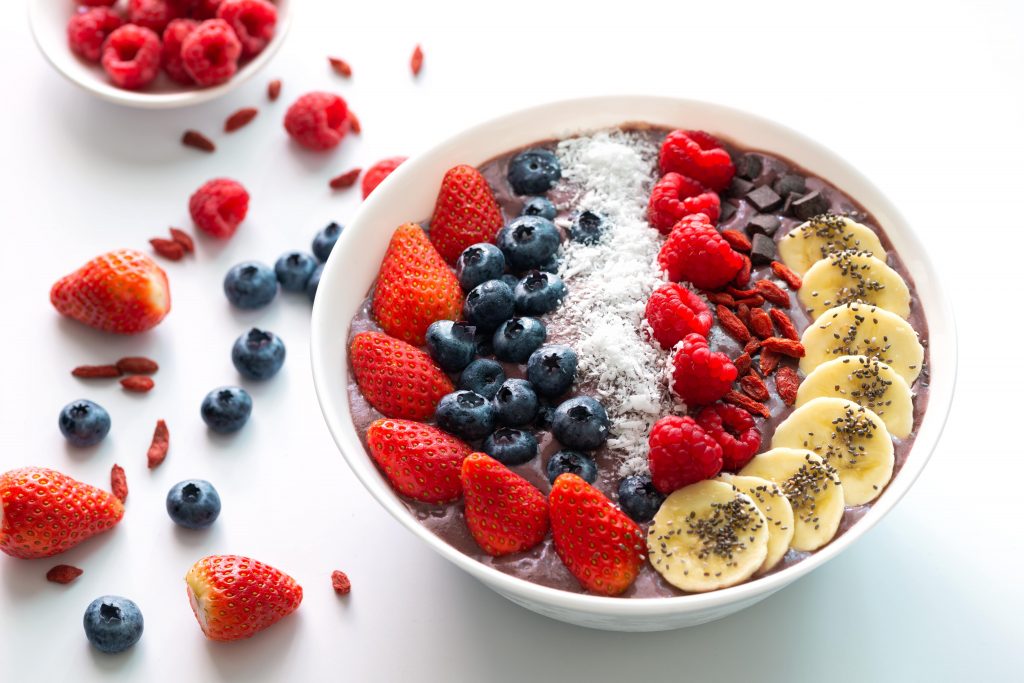 Acai Bowls at Home
Several years ago, specialty shops and health food stores started cranking out the most beautiful, Instagramable fruit and granola-filled concoctions. Enter: the acai bowl. Acai bowls are generally comprised of pulped (and flash-frozen) acai berries that have been blended with other berries, banana and coconut water. Then they are topped with a variety of fruit (strawberries, banana slices, blueberries, etc.) granola, coconut flakes, chia seeds, flax seeds, nuts and a drizzle of honey. Sounds almost like a dessert!
This is good for me?
As delicious at they are, acai bowls are actually loaded with antioxidants that benefit your heart, brain and overall health. They are also generally packed with fiber and heart-healthy fats. The only potential drawback with acai bowls is they can become a sugar bomb if you aren't paying attention to the toppings. Many specialty shops will offer toppings like chocolate chips, candied dates or add extra sugar blended into the acai.
DIY Those Bowls!
If you're ready to try one for yourself (and why wouldn't you be?) we have a number of shops in Wilmington that sell them (Kale Me Crazy, Playa Bowls, Clean Juice, etc.) but why not try making them at home and meal prepping for a quick, healthy breakfast? You'll save money in the long run by stocking up on chia seeds, flax seeds and frozen acai packets, as opposed to shelling out the average $9 a bowl if you order one out. All ingredients (including the acai packets) can easily be found at Trader Joe's or other mainstream stores in town.