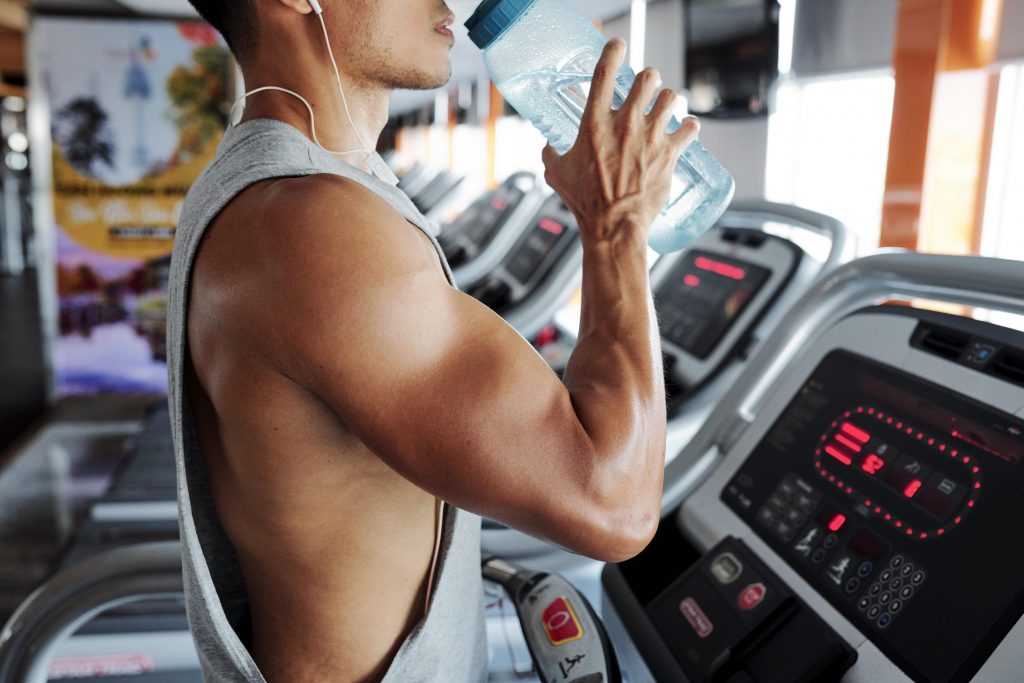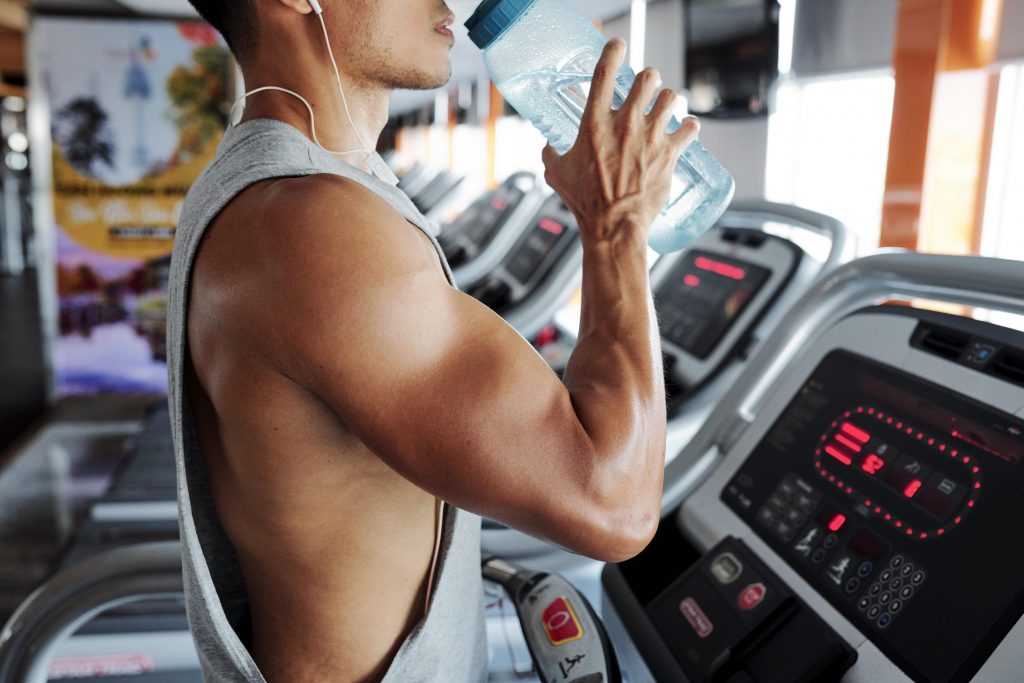 Do I Really Need a Gallon of Water a Day?
As surprising as it may seem, one of the hottest trends with celebs this summer has not been a designer handbag or any other unattainable luxury item. No, the one thing celebs, influencers–and those of us in the fitness world–can't seem to get enough of is the gigantic water bottle. You've most likely seen the HydroJug ads by now, a company that encourages customers to increase their daily water intake to an impressive gallon (or 128 oz.). While this is a fantastic goal for all of us, it does beg the question: How much water do I really need in a day for optimal health and does it need to be a whole gallon?
We've all been told we need 8 glasses of water a day to stay healthy and hydrated. And while there are varying opinions on how much water you should actually be drinking every day, experts recommend eight 8-ounce glasses, which equals about 2 liters, or half a gallon. Staying properly hydrated is essential for kidney function, healthy skin, lubricated joints, regulating body temperature, flushing out waste, maintaining blood pressure and supporting the digestive system—the list goes on and on. Staying on top of your water intake benefits your body, complexion, metabolism and focus.
By now we all understand the importance of drinking enough water, but do we really need to drink a gallon? The truth is everyone has different hydration levels. This varies depending on diet, age, weight, activity level, heat, how much a person may sweat and any medication they may be on. Your own metabolism and size should be factors in this as well. Some are going to require the recommended 64 oz. and others more or less. The good news is your body is a great indicator. It will tell you when you're feeling dehydrated just as easily as it will tell you when you're feeling waterlogged.
So no, we don't really need a gallon of water a day, but it also isn't going to hurt anything either. You may find yourself running to the bathroom more than usual, but you if you normally don't drink enough water, you may start to notice some new benefits. You may see an improvement in your complexion, have better digestion, get an energy boost and have less food cravings. Now that's something to drink to!