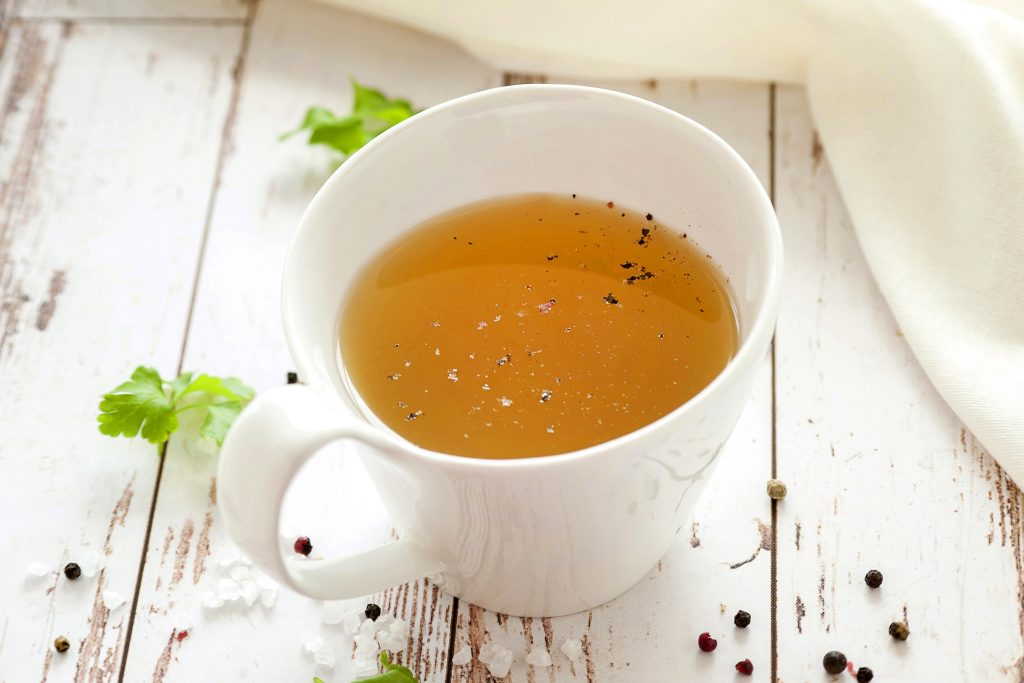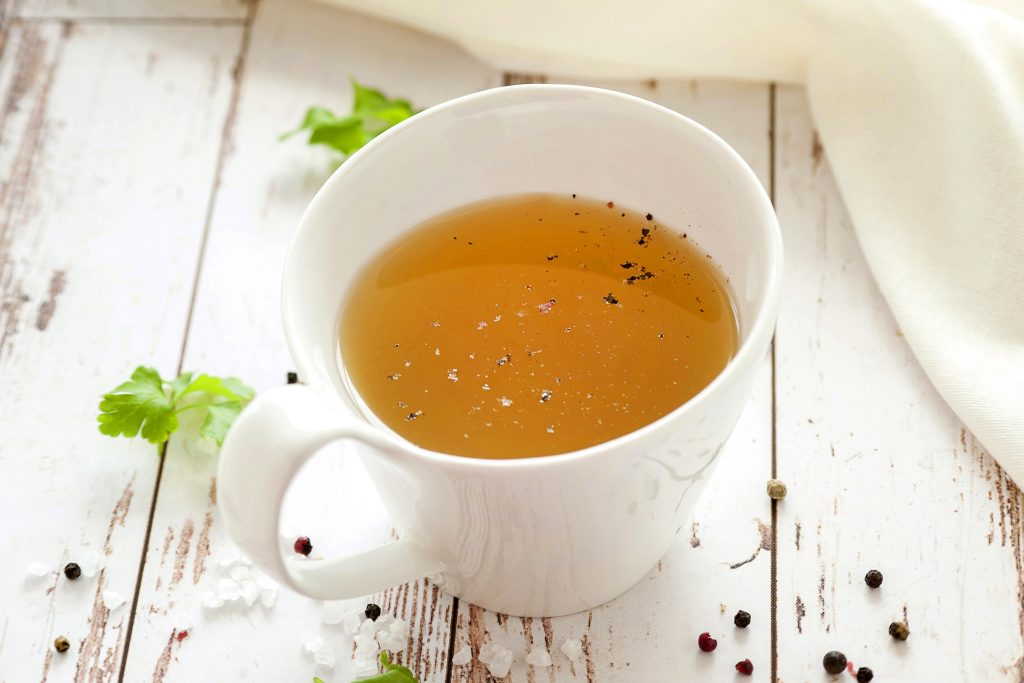 Sippin' on Bone Broth
Bone broth, as trendy as it may seem at the moment, has actually been around since the dawning of the ages. For centuries it has been revered as one of the most comforting and healing culinary concoctions in practically every culture across the globe. So what gives? Why do celebrities like Kylie Jenner and Gwyneth Paltrow claim to sip on it all day, every day? For its countless health and beauty benefits! In reality, bone broth is the simple result of slow simmering bones (beef, chicken or fish) with water, which extracts the collagen, amino acids, and minerals. Since animal bones are rich in calcium, magnesium and potassium (the same minerals needed to build and strengthen your own bones), drinking bone broth is an easy way to digest these nutrients.
Bring on the Collagen
As we've mentioned before, tissues and bones contain collagen, which provides structural support to your skin, and ensures elasticity and strength for cartilage, skin and bones. Cooking collagen turns it to gelatin, which provides the body with amino acids, the building blocks of proteins. Adding collagen to your diet can improve skin elasticity, decrease visible wrinkles, can help with blood flow also help give your body an added boost when stressed.
Additional Health Benefits
Depending on how you make your bone broth, it can be high in iron, vitamins A & K and fatty acids, all of which are great for protecting joints and fighting osteoporosis. When regularly consumed, it can help improve stiffness, joint pain and reduce inflammation. Amino acids that are found in bone broth can also help with digestion and aid in improving digestive disorders symptoms (common with leaky gut and irritable bowel syndrome).
Are you ready to rush out and buy some bones and start simmering your own broth? In case you're still on the fence, keep this in mind. Bone broth is cheap, very low calorie, packed with nutrition and a simmering hot mug of this in the winter is both comforting and satisfying. It also contains glycine, which helps the liver flush out toxins. In my book, that's a win-win.