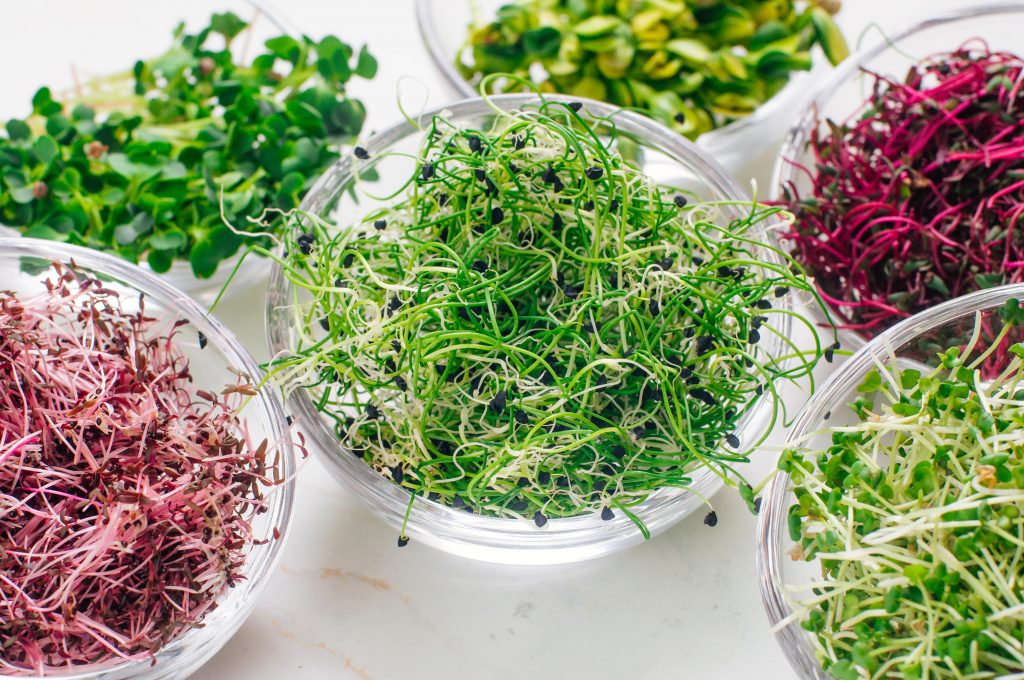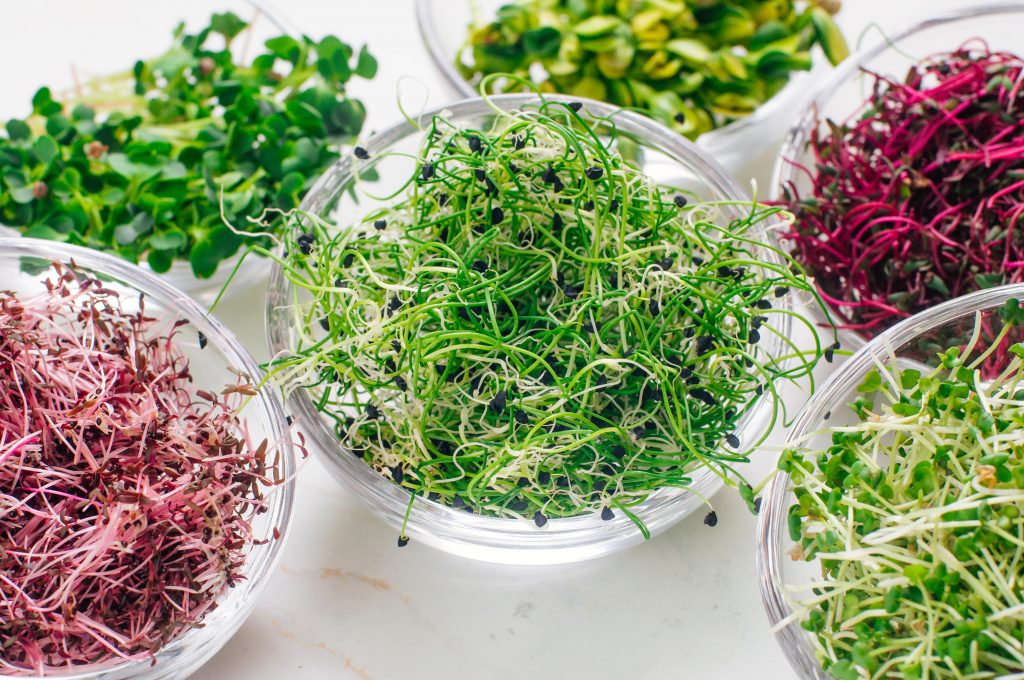 Small and Mighty: Why Microgreens are Having a Moment
With famers markets and craft fairs taking over Wilmington almost every weekend throughout the fall, there's one health food that's notably present at all of them. We're talking microgreens, a tiny, delicate plant that is jam-packed with vitamins, antioxidants and enzymes. This trendy food has been sneaking its way into soups, sandwiches, salads and smoothies for the past few years, taking the culinary and health food industries by storm—and with good reason.
What Is It?
Microgreens are young vegetable greens that–if left to grow to maturity–will turn into the larger vegetables we know and love such as kale, broccoli, carrots, salad varieties, etc. They range in flavor (depending on the vegetable variety) and vary in color and texture—but most importantly, they're delicious. Size-wise, they're somewhere between a sprout and a baby greens, making them a perfect garnish for soups and salads.
So Good for You!
Since most Americans are only consuming 10% of the daily recommended amount of the green goodies, adding microgreens to your diet is an excellent way to bulk up on fiber, potassium, iron, zinc, magnesium and copper. They're fundamentally jam-packed with nutrients and often contain higher vitamin, mineral and antioxidant levels than the same amount of mature greens.
Health Benefits
Because of the high levels of antioxidants and nutrients, microgreens are also believed to help lower your risk for heart disease and lower bad cholesterol levels. The high amounts of polyphenol have also been linked to lowering risk for Alzheimer's disease.
Ready to give them a try? Microgreens can easily be grown at home or purchased from local farmers here in Wilmington. For additional tips on healthy eating, let Wilmington's leading personal trainer Matt Johnson help you create a foolproof nutritional plan.