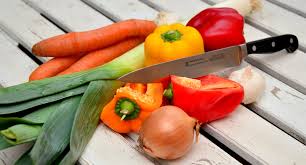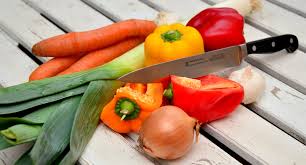 Abs Made In The Kitchen: Eating Clean
Maybe you've heard the term "eating clean" before. The idea is nothing new. A thousand diets promise to help you eat clean, be healthy, balanced, natural, and feel great. Some diets like keto will have higher fat, such as bacon and butter coffee, while others put an emphasis on lean, green, and never frozen foods. So what is right for me?
A Sliding Scale
Eating clean can look different for everyone, of course, and we all have to start somewhere. Maybe for you, the start of your journey to eat clean may begin by removing soda, and other sugary things from your diet, but taking the baby steps necessary to ensure how you want to eat becomes how you do eat moving forward in your day to day diet. The fact is, a diet is extremely personal and sometime the most important thing is what you change. That means contacting a nutritional coach (Matt Johnson!) that can discuss your personal needs, current status, and your goals. From there, we'll recommend the changes that will change you.
Talk to a trainer about what you can do to clean up your diet will help you pinpoint not only what you want to remove, but what to replace certain things with to help you reach your fitness goals. Remember the ultimate goal of clean eating is not to just look good, but to be healthy and feel whole.