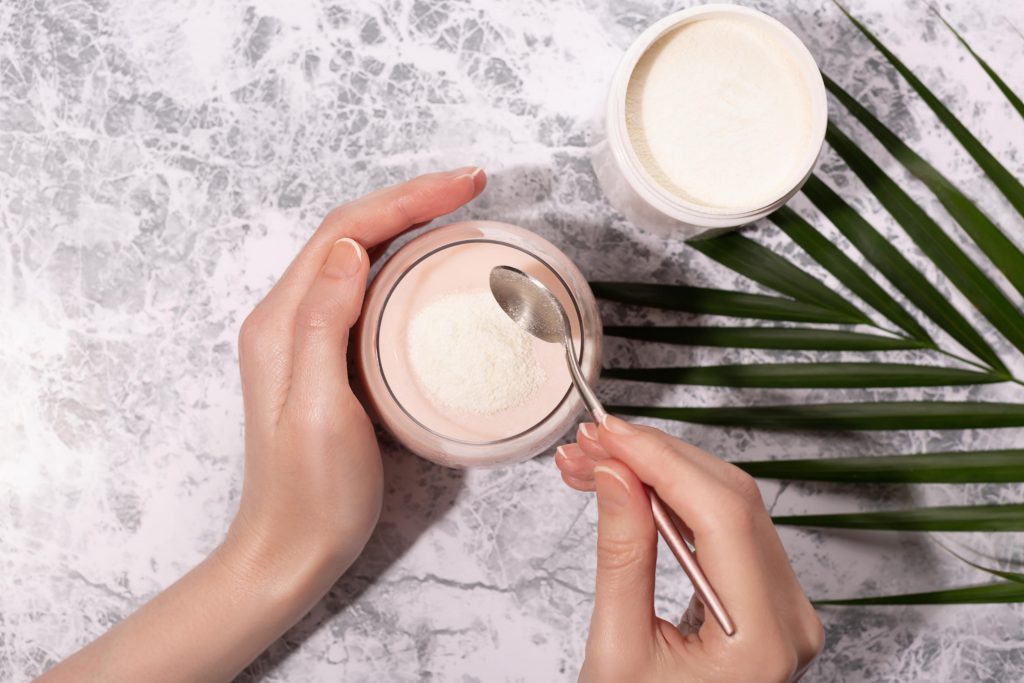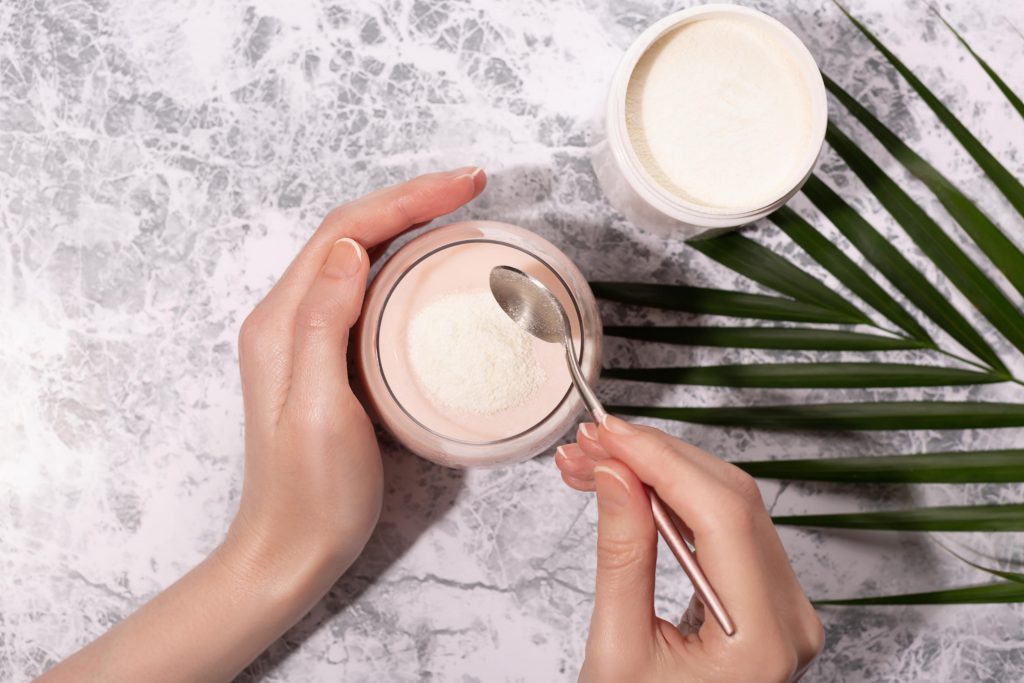 Drinking from the Fountain of Youth
One of the most heavily debated topics among personal trainers, nutritionists and beauty experts is the use of supplemental powders. Do I really need protein powder before an intense workout? Is this grassy, green powder I'm gulping down going to actually make me healthier? And the ever-popular, Will this collagen powder make me look younger? All of these are great questions and we will tackle each one separately. First and foremost, what is the deal with collagen?
Collagen is the most abundant type of protein found in connective tissue in your body that provides structural support for skin, and ensures elasticity and strength for cartilage, skin and bones. As levels of collagen decrease (due to smoking, sun exposure or age) the dreaded fine lines and wrinkles begin for form. Your diet can also affect your natural collagen production. If you're eating a decent amount of protein, zinc, vitamin C and copper, this will also help aid in collagen production.
Collagen powders (especially the ones derived from chicken) can improve skin elasticity, decrease visible wrinkles, can help with blood flow also help give your body an added boost when stressed. So is it possible that by drinking a scoop of collagen powder mixed in with your daily cup of coffee, you can actually be drinking from the fountain of youth? Well, studies show that it certainly doesn't hurt! Make sure your diet is also filled with lean protein, iron and vitamin C and your daily collagen powder will be the cherry on top!