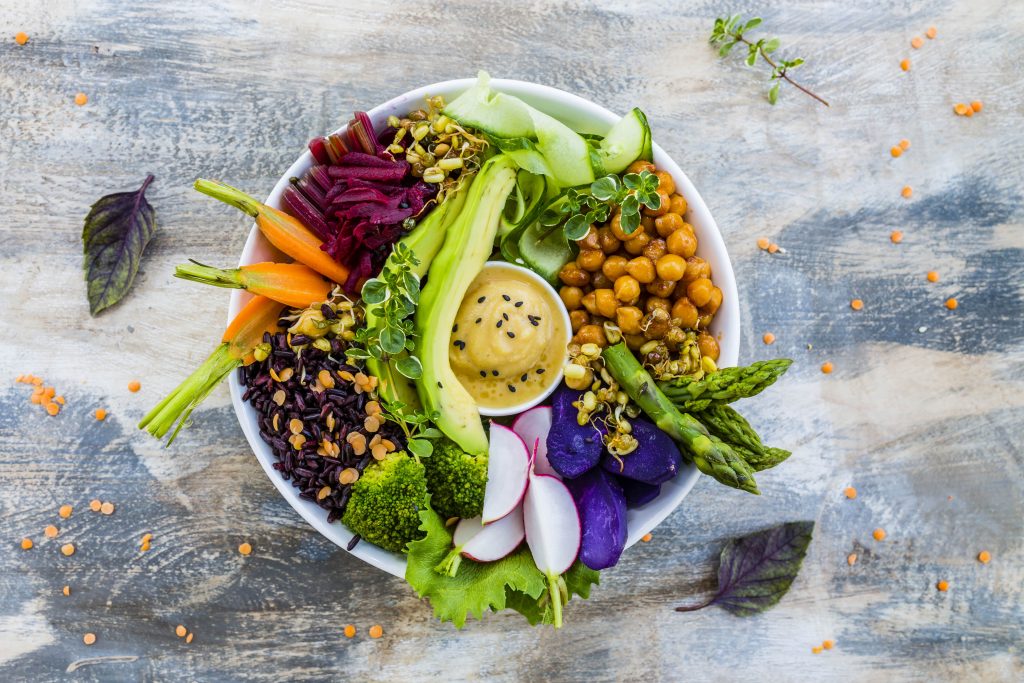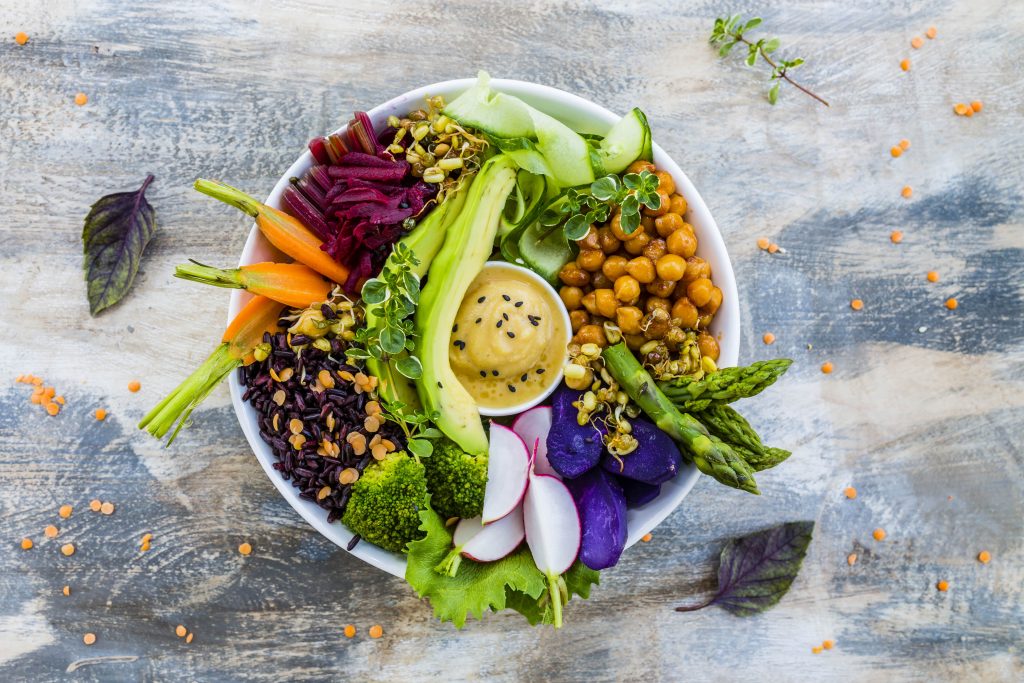 Whether Rainbow or Buddha, These Bowls are Brimming with Flavor
It's no surprise why food bloggers and fitness experts have been going gaga for Buddha bowls and rainbow bowls for the past several years. These highly Instagrammable dishes overflowing with vibrant roasted vegetables and hearty whole grains provide so much more than just a great photo opp. With a huge variety of colors, flavors and vitamins galore, these healthy compact meals are easy to meal prep and store in the fridge for several days of tasty lunches.
First things first—what is the difference between the two? A true Buddha bowl is vegan and made up of various greens, raw or roasted vegetables, beans and healthy grain like quinoa or brown rice and a plant-based protein like tofu or tempeh. Similarly, rainbow bowls focus on representing all colors of the rainbow with raw vegetables such as peppers, carrots, tomatoes, kale and purple cabbage. As a good rule of thumb, the more variety of colors you find on your plate, the more nutrients you're getting.
Interested in building your own bowl? Start with a base of rice noodles, brown rice or quinoa, then top with at least three or four different types of vegetables, roasted, raw or steamed and a plant-based protein. Don't forget the extras! Fermented cabbage (kimchi), pickled ginger, toasted sesame seeds and sprouts all make excellent finishing touches. Bring it all together with a drizzle of tahini, chili garlic sauce or peanut ginger dressing.